Rocket Projected On Washington Monument To Honor Apollo 11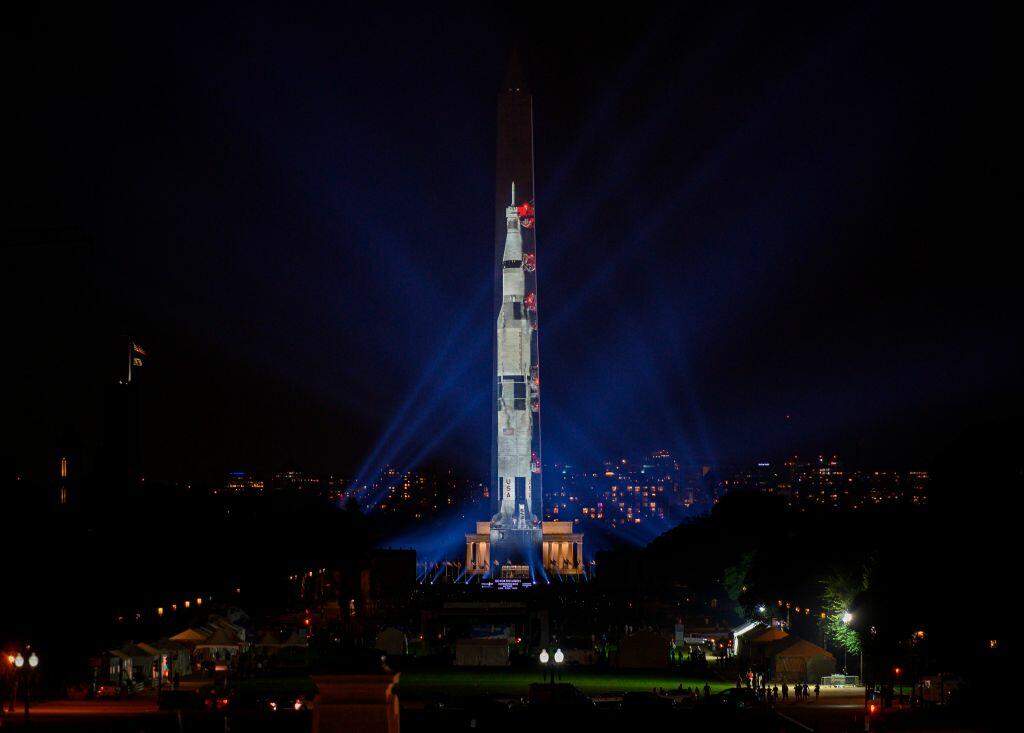 The National Air and Space Museum is celebrating the 50th anniversary of the Apollo 11 mission by projecting a life-sized rocket on the Washington Monument. The commemoration that began Tuesday night is part of the museum's celebration of the first moon landing. The 363-foot Saturn V rocket will be projected on the east face of the Washington Monument again tonight and Thursday. The rocket was used in the Apollo 11 mission that launched 50 years ago Tuesday.
Photo: An image of a Saturn V, the rocket that sent Apollo 11 into orbit on July 16, 1969, is projected on the Washington monument in Washington, DC on July 16, 2019, in honor of the 50th anniversary of Apollo 11 and when man walked on the moon. (Getty Images)

The Joe Pags Show
The Joe Pags Show originates from 1200 WOAI in San Antonio and can be heard on affiliate stations around the country and on the iHeartRadio app. Get his official bio, social pages, articles and more online!
Read more