NRA Breaks 15-Year Fundraising Record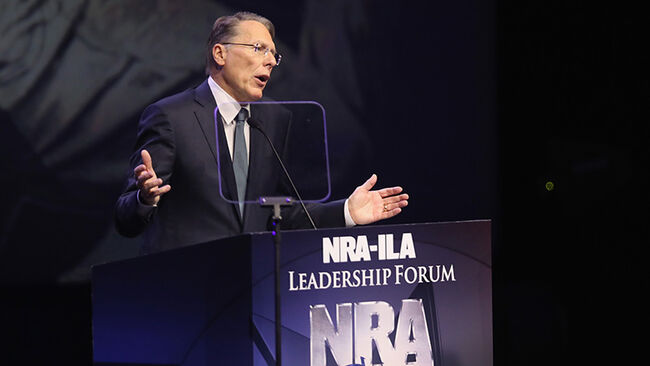 Gun-control activists have had the National Rifle Association in their sights and ramped up efforts to turn public opinion against the group following the high school shooting in Parkland, Florida on Valentine's Day. Their work appeared to be paying off as multiple companies cut ties with the NRA, and politicians at both the local and federal level have been seriously considering new gun control measures. Florida Governor Rick Scott bucked the NRA signing a gun control law that raised the age to buy guns to 21-years-old.
Despite all of this, the NRA seems to be doing just fine. According to the Miami Herald, FEC filings show that the National Rifle Association's Political Victory Fund raised $2.4 million from March 1 to March 31. That was $1.6 million more than they raised the previous month. It was also $1.5 million more than they raised during the same period in 2017.
$1.9 million of the donations came from small donors, who gave less than $200.
The NRA Political Victory Fund uses the money it raises to support political campaigns both directly and indirectly. Because the amount of money that can be donated is capped, the NRA funds outside groups that are not directly linked to a specific lawmaker's campaign. For example, Florida Senator Marco Rubio only received $9,900 from the NRA's fundraising arm but "his campaign benefited from $3.3 million in outside spending from the NRA to help him defeat Democratic Rep. Patrick Murphy" in 2016.
Photo: Getty Images